The own token of the cryptocurrency exchange Binance updated the historical maximum and reached the level of $26 on Sunday night.
In just the last week, the growth of the BNB token was more than 35%, and since the beginning of the year – more than 300%. Thus, the price reached the level of $26 and updated the maximum, which was fixed in January 2018 at $ 24.60. However, the beginning rollback of the entire market did not allow BNB to continue climbing.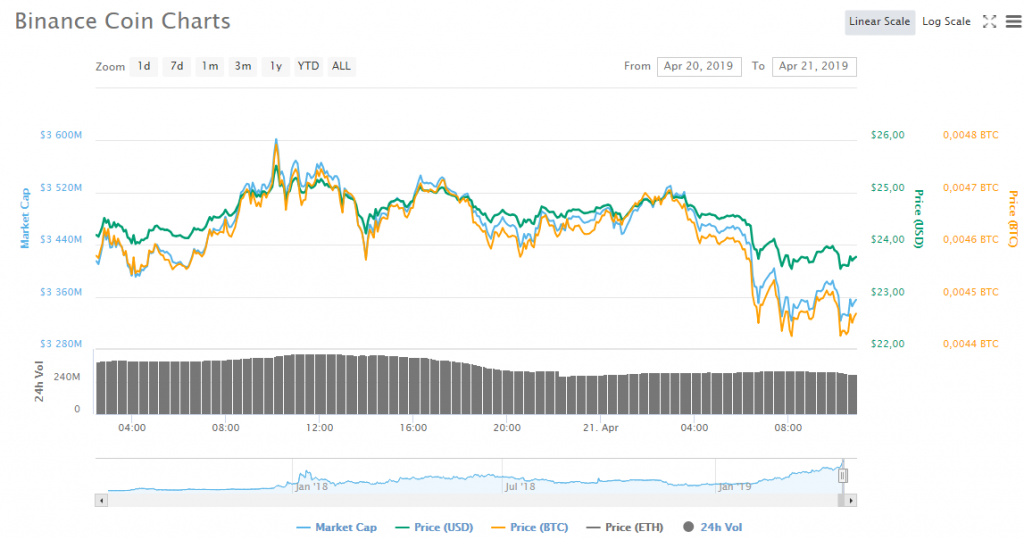 Other cryptocurrencies, including the locomotive of the bitcoin market, during this week showed minor changes in value. The total capitalization of the crypto-currency market exceeded $181 billion and almost reached the values that were recorded a week and a half ago.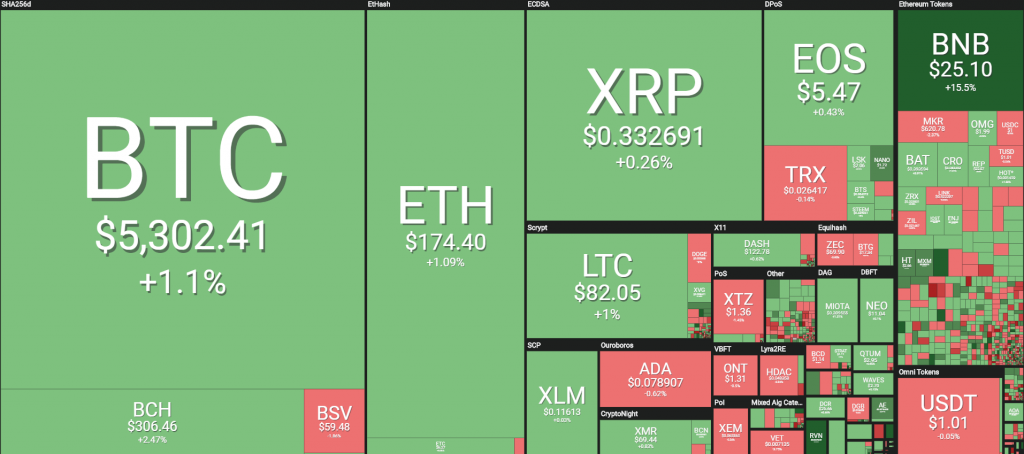 Cryptocurrency experts and analysts explain this development by the aggressive policy of the exchange Binance, which was accompanied by active actions over the past week: the conflict between Changpeng Zhao and Craig Wright, against which the delisting of Bitcoin SV with Binance was made; the growth of profits by 66% in the first quarter of 2019; the launch of a decentralized exchange and the transition of the BNB token to its own blockchain; attempts by representatives of the exchange to drag projects from Ethereum to Binance Chain.
---